Andy's home page
The reason I come to Russia is because my grandma
(mother of my mother) is Russian and lives in St. Petersburg. Here is she: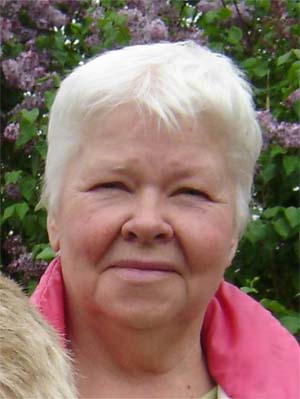 and here is halfsister Vasia and her mother Tania: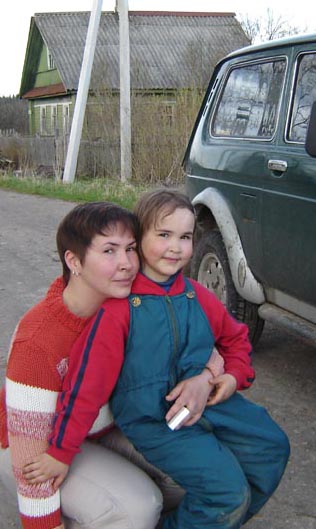 My Russian friends:
| | | | |
| --- | --- | --- | --- |
| Andrew | Eugeny | Alexey | Tim |
| Carrina | Dmitriy | Edd | Natasha |
| Igor' | | | |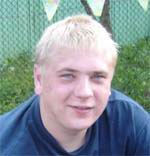 Nicolis – friend of  Tania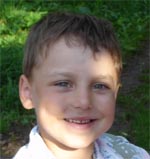 Sergey - friend of Vasia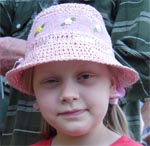 Fishers: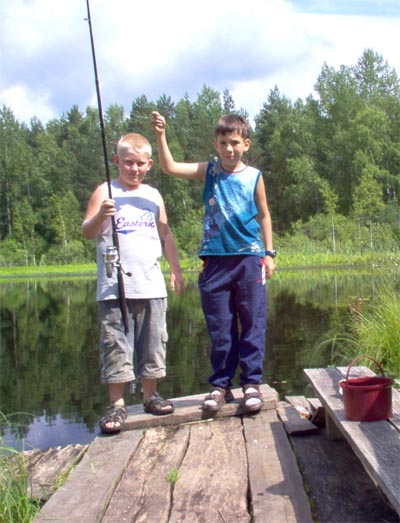 My Diary
Wednesday, July 06, 2005
Today we had a heavy storm come in on us. It was kind of weird because earlier that day it was so hot that you could cook an egg on the middle of the road. Later that day me and my friends went swimming. After that me and my friend Tim took a different rout home than the rest of the group. The rout we took was bumpy that was when I put my new mountain bike to the test. I was hitting bumps like a four-runner until I realized that my friend was way behind so I decided to wait for him. In the end I made it back home safely.
23.09.2005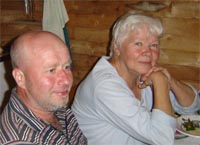 Day there way big tragedy in London. Some terrorists blew up six train stations at once other then that it was a typical day I went swimming and went to Luga. On the way back we saw one of our friends named Jacson.
23.09.2005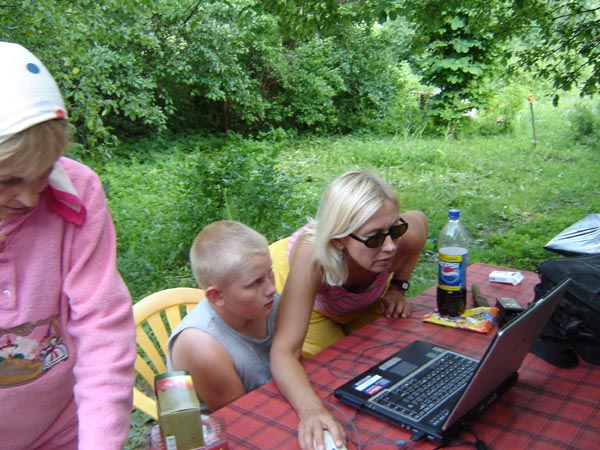 Yesterday my mom came from Houston. She was pretty surprised with the new toilet. I'm probably the only one in school that knows how to make an out house (toilet). Mostly after the day she came I started going swimming. Mainly I went swimming because it was hot.
Mom has help me in my Web Page.
With neighbors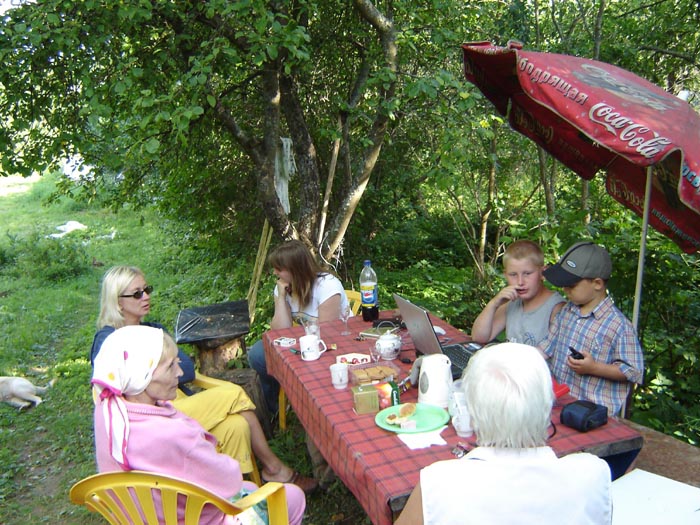 Just as three years ago: